27 Mar

California Supreme Court Clarifies Flat Sum Bonus Overtime Calculation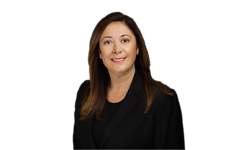 California Supreme Court Clarifies Overtime Calculation Formula for "Flat Sum" Bonuses
In a decision that should catch the attention of employers throughout California, the California Supreme Court, following guidance of the California Division of Labor Standards Enforcement ("DLSE"), unanimously held that employers who pay fixed, flat sum bonuses to hourly employees must use an employee friendly calculation to determine overtime pay.  Alvarado v. Dart Container Corp. of California S232607 (3-5-18). The Court rejected the formula used under federal law that tends to favor employers.  Further, the Court held that the formula it adopted would apply retroactively to California employers.
About the Contributor, Amber Healy
Amber Healy is a litigator with extensive experience litigating class actions and complex business matters in state and federal courts throughout California. Her practice focuses on the defense of employers and management in class action, multi-plaintiff, and single-plaintiff lawsuits. She has particular expertise in the area of wage and hour class actions alleging claims for off-the-clock work, unpaid wages, unpaid overtime, and missed meal and rest periods. Ms. Healy has litigated novel issues in both class actions and representative actions brought under California Labor Code's Private Attorneys General Act before the Ninth Circuit Court of Appeals and the California Court of Appeal.